Lessons = Music for Life
Piano – Vocal – Guitar & Ukulele, Songwriting, Recording Arts… and more!

Thank you for visiting our website
ONLINE MUSIC LESSONS
Online music lessons provide a safe and convenient learning environment in the comfort of your home! 
Since the outbreak of COVID19 in March 2020, online lessons have offered students a  satisfying learning experience with  successful results — along with convenience, and personal one-on-one instruction — 
for students at all levels and ages, including first time beginners!
DenLee Music School offers private music lessons based in Ambler PA  in a one of a kind musical environment!
Teachers Focus on Students' Musical Goals
Record of Excellence Since 2001
Personalized, One on One Attention
Accommodate Families Busy Schedules
*No Registration Fee*
Student Recitals twice yearly, PLUS  Performance  and Recording Opportunities
Technologically Advanced Facility
Comfortable Parents' Lounge just off the lesson room – Open Door Policy
Free WiFi
Eco-Sustainable – Zero Carbon & Methane Emission Free Facility
Wind & Solar powered
Free Electric Vehicle Charge Stations at facility.
No car Idle  zone to help reduce pollution for our students. Remember every gallon of gasoline burned in your car produces 20 pounds of health and climate change pollution and that costs us all.
Tel: 215-488-7706    Email: Lessons@DebraLee.com
PIANO LESSONS
There is no time like the present to learn piano, because students of all ages receive amazing benefits — mentally, emotionally and  physically.  Learning music is food for the brain and the soul!
Lessons are offered for young beginners, older beginners from 5th-12th grades, teens and adult beginners or students returning to the piano.
Traditional methods are used for learning  music theory, note reading, and piano playing technique.  Group Lessons enhance learning in a social setting.   A variety of musical styles is learned.   Students progress at their own pace, gearing lessons toward  the student's goals and  natural ability
Auditory training to play by ear, creative composition,  and twice yearly Recitals for performance poise and confidence, are all part of the lesson experience at DenLee Music School!
VOCAL-SINGING LESSONS
Music will light the way as students find their singing voice with The Total Singer Method TM, taught at DenLee Music School.  Beginners and experienced singers learn the techniques and "secrets" of professional singers, for fixing vocal challenges, improving range and pitch, and enhancing overall performance.  Students set their goals and are involved in choosing the music they  love  to sing, along with discovering new music.
Expert vocal coaching gives students the edge and extra boost of confidence  in preparing for auditions and performances,   or recording sessions…or to simply explore the desire of developing as a singer and experiencing the joy of singing .  You can "test-drive" by signing up for a single evaluation lesson.
Performance and recording opportunities, Recitals, and noticeable improvement after the first lesson, are part of the vocal lesson experience at DenLee Music School.
GUITAR – UKULELE – SONGWRITING – RECORDING ARTS LESSONS
Take a closer look at the added value DenLee Music School adds to taking guitar & Ukulele lessons.  Lessons are available for beginners from from age 6, older beginners and teens from 5th-12th grade, and also adult beginners or those returning to guitar, or guitar as a second instrument.
Both acoustic guitar and ukulele lessons are offered.  Auditory-visual-kinesthetic teaching method is used for students to learn how to play quickly and with ease, at their own pace, and based on their musical goals.  Beginners receive assistance in purchasing their instrument.  Added benefits of guitar lessons at DenLee Music School include recording opportunities, mentoring for students with an eye toward a professional career as a studio musician, recording artist, singer-songwriter, music producer or studio engineer.  Recital, performance, and recording opportunities are all part of the  lesson experience here.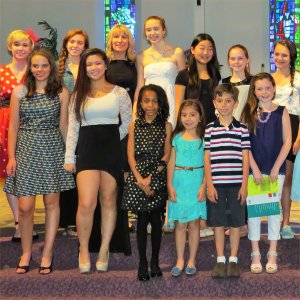 RECITALS
Performance Opportunities
Recitals are a highlight of DenLee Music School that students eagerly anticipate!  Both a Spring and Winter Recital are held yearly for all interested  piano, vocal and guitar students (though most students choose to participate, it is not mandatory for students to perform at recitals).  Other performance opportunities may also be available for students serious about songwriting and recording arts.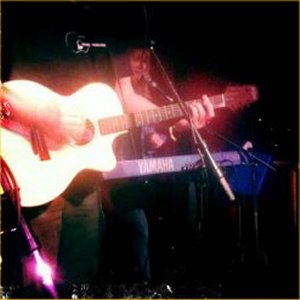 SONGWRITING
Music & Lyrics
Students have a unique opportunity to create original songs with award winning songwriters at DenLee Music School.  Songs can then be recorded, showcased and signed with the Slot One Independent Record label associated with the school.  Students with an interest are encouraged to explore their ability to write songs and take it as far as their dreams and desires lead them.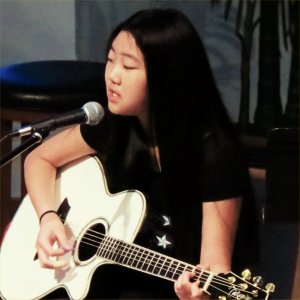 ARTIST DEVELOPMENT
Music Career Coaching
DenLee Music School offers students the opportunity to explore their desire of becoming a performing and recording artist, with the focus on developing their own, individual style. Songwriting, recording, vocal and performance skills are emphasized.  Students also learn about the music business and how it works, and are coached in the skills and given the knowledge needed to launch a successful and satisfying career.